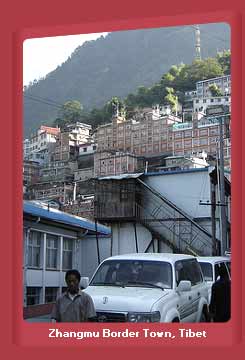 Zhangmu Town A Spell of Divine Beauty !
Sharing border with Nepal in the south, the town of Zhangmu is situated at an altitude of 2300 m above sea level. Famous for being near to Mt. Everest, the city has become a hot spot for tourist and adventurers. And since it is closest to Nepal as well, Zhangmu has become an important place for trading between Nepal and Tibet. This beckons huge number of business travelers as well.
What Is the Height of Splendor !
There is no competitor to this town when compared for scenic beauty. That gives it an edge over rest of the cities of Tibet. Zhangmu is pleasantly warm and overwhelmingly colorful, and the best part is that this exclusive beauty remains in the lap of this town for the entire period of twelve month. God must have been in his most generous mood bestowing it with the treasures of nature forever meandering rivers, valleys saturated with brightest flowers, might mountains with snow covered peaks, and milky waterfalls make this town a must visit for any traveler.
Besides its calm and solitary nature you will also find the bustling markets where traders from Nepal and Tibet engulfs in a noisy conversation to pull off their deal, women shopping for household items, children playing in the street. These sights come as a welcome change from vast lying barren lands seemingly lifeless for miles your eyes can wander. The construction style of buildings is quite different as well, visibly more modern, convenient and more practical. When you sojourn to these lonely paths you know you are bound to fall in love with the soft stroll down the streets, you instantly know that these sights, such experiences are something to cherish for a lifetime.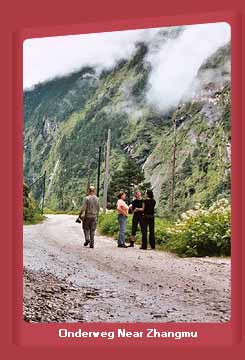 The main attractions apart from the obvious Mt. Everest are more or less, all monasteries. Most important of them being the Palkhor Monastery, Tashilhunpo Monastery, and Rongbuk Monastery. The city receives a lot of fame and with it, a lot of tourist and pilgrims due to the renowned Saka dawa Festival hat is celebrated with much enthusiasm in Palkhor Monastery on the 15th of April according to Tibetan Calendar. The day is considered to be the birthday of Sakyamuni. This gives you another chance to experience Tibetan culture and rituals from close quarters so don't miss this golden opportunity.
Are You Ready For an Adventure Trail !
Zhangmu town is the other face of Tibetan beauty, completely different from what you have seen till now. Covered with green carpet of trees and grasslands, full of captivating flowers, Zhangmu offers something special to its guest. Zhangmu is the only place in Tibet where you can shop for Tibetan material as well as items from Nepal as Zhangmu borders Nepal. It holds My. Everest as well which makes it a hit among adventurers as well. Entire Tibet is a treat to eyes, but Zhangmu is a treat for your soul. Walk down the streets of this wonder and discover that there is more to life than living.