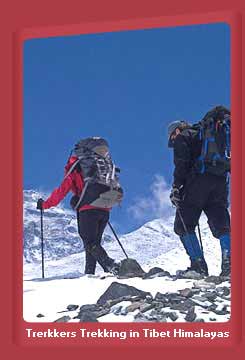 Where To Look For Adventure In Tibet !
Home to few of the most bedazzling views in the world, Tibet has become one of the most visited destinations. This is a virtual paradise for all tourists and more so for adventurer enthusiast and dare devils. It is just a perfect zone to hone your skills and physical fitness by engaging in demanding adventure sports. The Thrill of trekking in Tibet also doubles up as treks leads to some of the mountain tops dotted with stunning Buddhist temples and monasteries.
Since Tibet is mainly a hilly region with an average altitude of more than 3500 m, the 'Roof of The World' generally favors trekking and hiking more than any water sports. But it does not mean that there are no water sports possible in Tibet. Tibet is arguably the best destination for white water rafting because of steep falling streams and rivers. You can also indulge in biking, which we have to say, is more strenuous and physically demanding.
What are the Famous Trekking Routes in Tibet !
Trekking is more famous than other sports in Tibet because of the number and vastness of trek routes that are available and open to the general public. Trekking from Ganden Monastery to Samye Monastery, the most trekked route in Tibet takes you through crystal blue lakes, beautiful alpine forests, and two important Tibetan religious centers. It's the 80-km track that takes around 4-5 days. Tingri to Mt. Everest base camp is another very challenging route and it is advisable that only accustomed trekkers take up this route.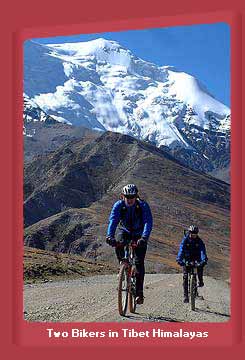 read more..
Is Biking Adventue Sport Possible in Tibet !
Biking is more physically taxing than any other sports, especially in Tibet with its rugged terrain. Although, most of the gear required for biking can be hired, but still not many indulge in this activity due to its sheer demand for fitness and strength. There are many unbelievable tracks specially made for this purpose only. The most famous of them all is the Quinghai- Tibet highway route and the Sichuan- Tibet highway route. Though most of them start from various regions of Tibet but they all generally wind up in Lhasa only. Through Tibet is definitely one of the toughest bike trips in the world with around six 5000 m plus passes here.
Are You Looking For White Water Rafting Options in Tibet !
Now this is what is called, a heaven for water adventure lovers. It is pure explosive thrills that you experience in white water rafting. One moment you are in calm flowing river, gently carrying you forward, and the next moment, the river tries its best to overthrow you from your raft. It's a sport for the extreme daredevils who wish to get tested to their cores. In Tibet white water rafting could only be done in Tsangpo River.
Want to Know More about Tibet Adventure Thrills !
The best time to come to Tibet to take up adventurous tour is in the month from April to November. It is advised that you first should get acquainted to the climate and the altitude before indulging in any form of adventure activity because on such high altitudes, one easy get mountain sickness. If you wish to experience all forms of adventure in Tibet, then you must at least keep aside 10 days for it. To experience the real meaning of adventure, come to Tibet that provides you with apt landscapes and excellent facilities for a perfect a sports vacation. So grab even the half opportunities that come yours way that bring you to this magical and mysterious 'Roof of the world'.