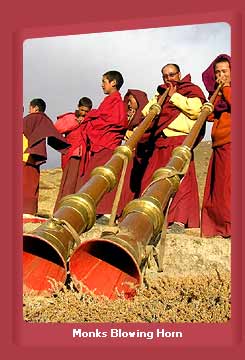 Qamdo City - The Most Naturally Beautiful City of Lords !
Qamdo city, located in the far eastern side of Tibetan Autonomous Corner is probably the most advance city of Tibet. Situated at an altitude of 3240 m above sea level, surrounded by famous Hengduan Mountains Range and having many running rivers, mirror like lakes, Qamdo is without a doubt, a naturalist's heaven. Qamdo also is also an industrial hub throng by the company enterprises and business travelers from the world. The development of this remote city is on the full swing with many new roads coming up, making it a infrastructure advance city. This should definitely increase the number of tourist visiting Qamdo.
You will definitely find the climate here most unpredictable. It is said that one can experience all the four seasons on a single mountain itself. It is quite easy to get sick in such kind of weather conditions if required precautions are not taken, so it is better to carry all kinds of clothing with you. Being a developed city, it has its fair share of shopping arcades, street shops, and movie theaters. Meat is the most prominent item you will get here with Yak meat being the most popular. Just walking through Qamdo streets is worth your time, so explore the city at your own pace.
What to See And Do !
Qamdo City is more rich in natural wonders than human marvels. Surrounded by mountains and having a pleasant climate, there are few of the most chromatic valleys and slopes in entire Tibet. With its distinctive characters and vividness, Qamdo City has slowly but surely made its way to the top tourist spots in Tibet.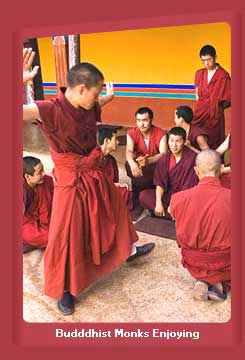 Chambaling Monastery
Located at the highest spot in the Qamdo City, you will get the best view of the entire city. Built in the year 1444 by one of Tsong Khapa's disciple, the temple houses few of the oldest statues of Buddha in large number. You will also find stunning work of arts in various Thangka paintings and murals. Visit this monastery during Tibetan New Year when you will see the most splendid offering of the monastery, the religious dance Guqing. The performers wear elegant traditional clothes and expressive masks that pump in a new life to the already spectacular dance.
Yiri Hot Spring
There are few springs in and around Qamdo, but due to surrounding beauty and calmness, Yiri Hot Spring has become the most popular among tourists. The water here has tremendous healing properties and people suffering from rheumatic arthritis, and skin diseases come here regularly. This has made it a world famous spring. It is about 6-hrs drive from Riwoche county and it is advisable that you hire a vehicle to come here, as the area is not easily reachable.
The Deqen Phodrang Sacred Mountain
Also called as 'Riwoqe', the mountain is a perfect spot for relaxing and rejuvenating. The surroundings here is a welcome change with colorful flowers, green grass, chirping birds making environ more breathtaking. Do not forget to bring along your trekking gears, the mountains are not very high or treacherous and provide the perfect terrain for trekking. These alpine ranges are worshiped on a particular day when locales bring food and wine along with them as offering. When you are coming to Riwoqe, try to come here by hiring a vehicle as there are no roads here, thus no transportation.
Kanuo Ruins
Covering an area of 1800 sq. m, Kanuo Ruins were discovered in the year 1977 since then the site has become the main source of attraction, visited by thousands of tourist from the world. The ruins situated around 12 km from Qamdo City are full of stone built houses and primitive stone tools that date back to more than 5000 years back.. They are also the first excavated sites in Tibet that makes it hugely important for researchers and archaeologists.
Where to Put Up !
Qamdo is considered to be an important city not only from tourism point of view but also as a business hub. So it witnesses the coming of many business travelers due to which number of hotels in the area are larger other cities of Tibet. Although not many luxurious hotels are there but lot of accommodation is good enough for any kind of traveler. Kangsheng Hotel, Qamdo Bus Station Inn and Qamdo Hotel are few that will prove to be a pleasant staying options.
How to Reach There
By Air
Chamdo Bangdad Airport, situated in Chengdu and at an altitude of 4300 m above sea level is the highest airport in the world. It has now started takes traffic from Lhasa airport. Qamdo town is around 128 km away from here that you can travel by road.
By Road
Road transportation is more preferred than air travel. Buses to all the major cities of Tibet originate from here. There is also a connection to cities of China and Nepal.
Local Transport
Taxis are the major mode of transport in the city. You can also avail the services of pedi-cabs that you might more suitable to explore the city.
Want to Know More about Qamdo city !
There are few more things that you need to know that will make your travel more fascinating and smooth. Like in all other parts of Tibet, the temperature here is also close to 100 C and summers is the best time to plan a trip to Qamdo city. The city is the best place in entire Tibet to shop for traditional and modern clothings. Women and youngsters alike, are attracted a lot to these garment shops. Art lovers will find a paradise in Garma Town, which produces few of the most stunning thangka paintings. And for people more into sculptures, Chaidui Wendangang Village is the best spot for purchasing marvelous Buddha sculptures. The city is one of the most developed city in Tibet, so options for entertainment are also very vast. In the evening time, catch a live performance of the famous Repa dance in the Dingqen area which definitely is going to be excellent. The time required to cover the entire city is around 2 days without the nearby excursions. With them, at least keep aside 4 days.