Message from the Managing Director
"No - matter where your trip ends, this is where it should begin"
Dear Traveller,
Uncover the fascinating world of the legendary, forbidden land on the roof of the world - Tibet.
Keeping with our mission - "to endeavour to expand the tourism potential of a region and strive to excel in providing optimum value added services to our valuable overseas tourists", we promise you an unlimited excitement with our Tours & Packages to Tibet.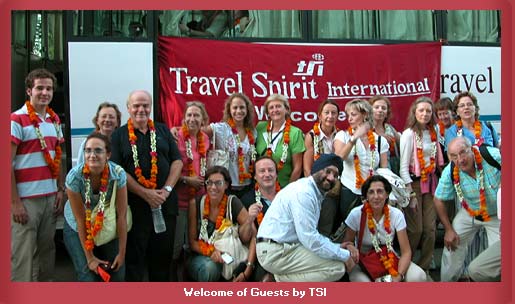 Travel Spirit International Pvt. Ltd., in short TSI is a professionally managed destination handler, its Head Office in New Delhi, India and Branches/Associates network all over
India, Tibet, Nepal, Bhutan, Maldives & Sri Lanka
. Be it the lone tourist or a group, we offer special tariffs for major individual hotels in Tibet. TSI besides selecting Hotels and Resorts after personally inspecting and scrutinising the feedback from its clients, also ensures answering the queries within hours to any part of the World with day-to-day programs and costs.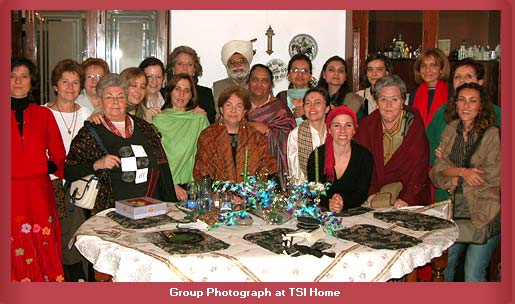 TSI, Beginning on a modest scale in 1987, today its activities encompasses the entire spectrum of tourism operation recording around 40% annual growth. Prestigious national Awards won consecutively for the years 1993 - 94 & 1994-95 for Performance & Foreign Exchange are testimony to our growing expertise and commitment to field of travel and tourism. The secret of
TSI
's success is a sincere and committed approach to tourist's requirements anticipating their needs and working towards providing utmost satisfaction. The entire operation is fully computerised, facilitating instant bookings and online status report.
In order to deliver the extreme level of professional and personalized services and also to be the
most competitive
, TSI maintains its own large fleet of deluxe air-conditioned coaches and cars with state of the art technology. We are recognised by the Government of India, Ministry of Tourism and are also members of various prestigious
National & International Associations
like IATO, TAAI, FHRAI, PATA, ASTA & KATA etc.
A new concept and name
"TSI"
in destination handling to prove the ral meaning "
from ideas to reality
".
We look forward to receiving
you in Tibet
.
Jatinder S. Taneja
(Managing Director)
Madhya Pradesh State Tourism Corporation award for the year 2008-2009.


Contact Details
Head office:-

218, Splendor Forum,
Jasola District Centre,
New Delhi-110025 (INDIA).
Tel: +91 11 49 900 900
Fax: +91 11 2981 2211
Email:tsi@tsimails.com,it@tsimails.com

Regd. Office:-

Taneja House, I-84,
2nd floor, Lajpat Nagar-II,
New Delhi-110024 (INDIA).
Tel: +91 11 2981 2200
Fax: +91 11 2981 2211
Email:tsi@tsimails.com,it@tsimails.com